Round trip east of Villebøl
The route is 3.5 km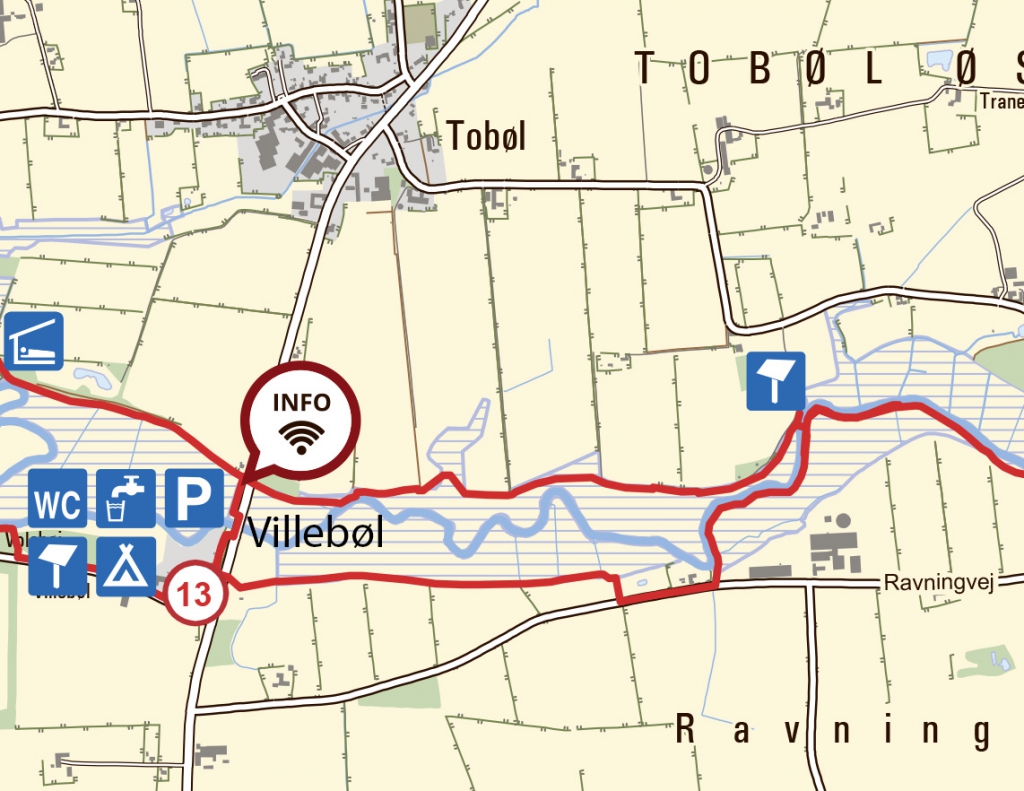 The route starts at the resting area by Villebøl Bro south of. Here you can find information displays, toilet, picnic table and benches There is also a camp site by Villebro Bro with a small shop.
The route heads east over the meadows. Half way on your route you will encounter one of the new wooden bridges which was built in conjunction with the establishment of the Kongeå Path. It stretches18.5 m above the river Kongeå.
Close to the bridge you will find a small area with picnic table/benches and a lovely view overlooking the river.
This route can become flooded during the winter months.